This passion project was forged from my love of world foods and cooking.  I wanted to make my own instructional food videos for my Transformational Coaching site, http://www.drgnfly360.com.
Future ScrummyTV videos will focus on combining grass-fed & whole foods with the anti-inflammatory benefits of the Bulletproof Diet and the Paleo philosophy.
A Simple Vegetable Stir Fry
Salmon & Avocado Salsa
Bacon & Egg Cups
From each video, a Scrummy Cinemagraph gif can be created for use on your social media channels to send traffic to the actual video on your website.
Example 01, from the Stir Fry video above: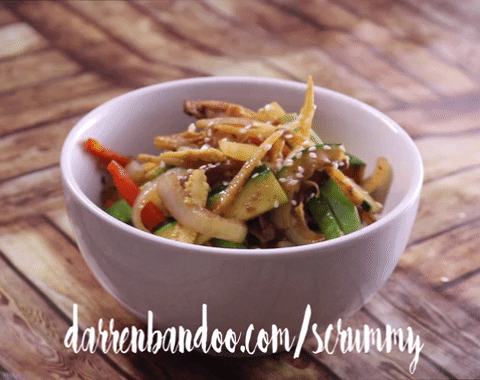 Learn more about Cinemagraphs here